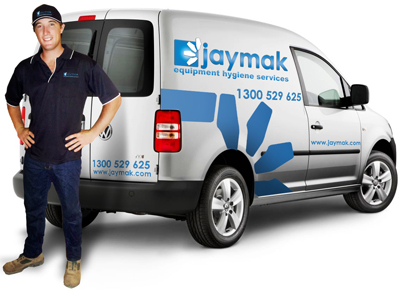 Own a Jaymak Franchise
Want to be a part of a fantastic franchise network?
Well..It's as easy as 1…2…Jaymak!…… If you're ready to take the next step!
If you are ready join our successful franchise system and to BE YOUR OWN BOSS, call Jaymak today to receive your complimentary Franchise Information Package, which includes a presentation outlining the results of Jaymak's services, a detailed map showing the territory of your interest and a summary of the exciting low turnover, high margin business you have enquired about!
Why wait?…No, really!…..If you think you've got what it takes, don't hesitate. Call Jaymak today and find out more about this fantastic business opportunity!
From the Managing Director
"I love this business and I love what we do. Our head office team are always willing to support any member of our network and will go out of our way for the franchisees. We also have a great group of experienced franchisees that are always willing to share their knowledge and help out all new franchisees joining the Jaymak family."
Mark Mackenzie
Managing Director
Apply Today